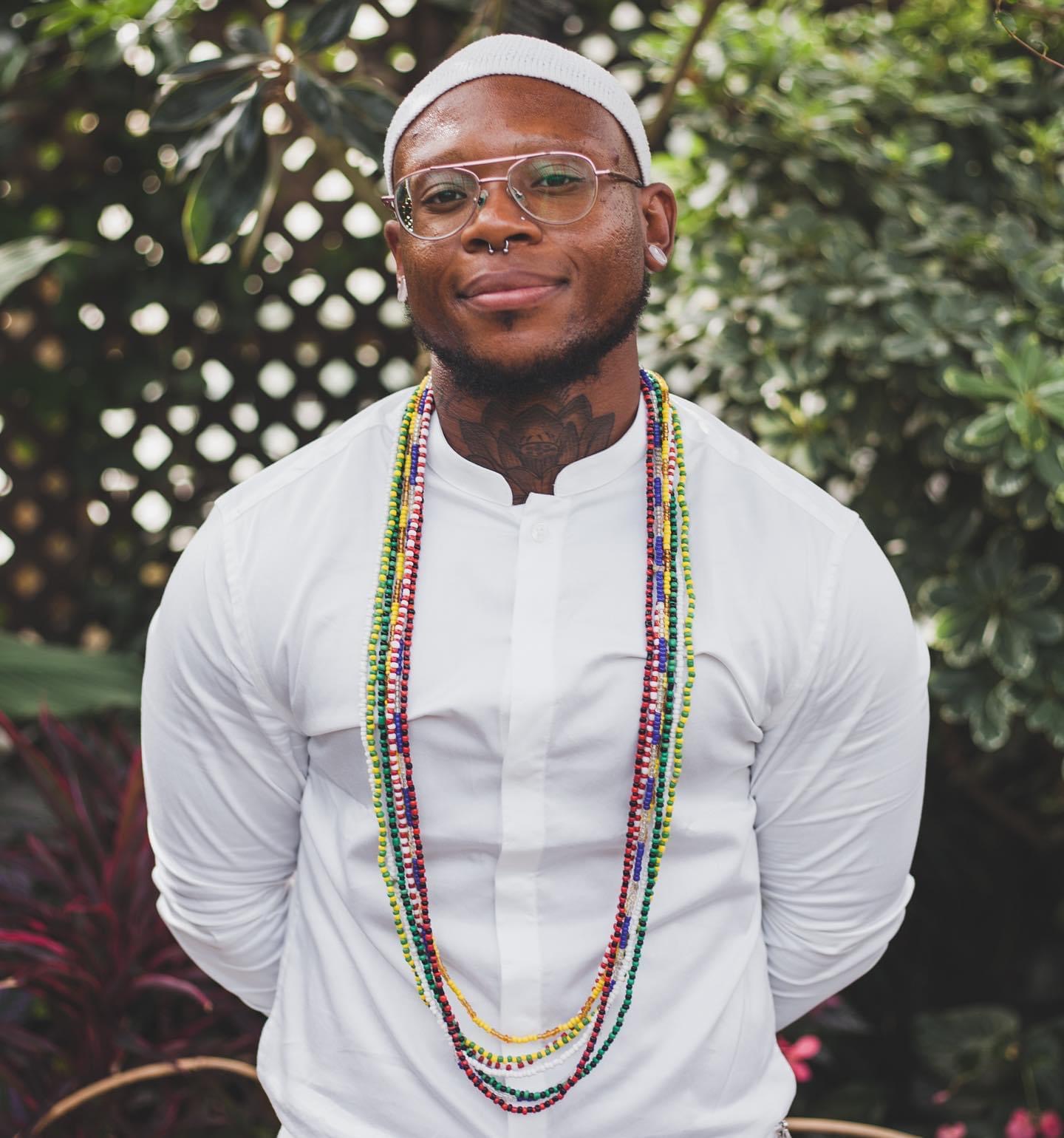 Q: If people could see your aura, what would it look like?
A: My Aura would be layered with all the colors, around me almost in a buffalo shape with hummingbirds and butterflies. The colors that would be most prominent would probably be blue, indigo and white. It'd be very vibrant, warm, and feel like a really delicious cup of hot, spicy Mexican chocolate.
Q:How do you practice radical self love?
A: Currently I practice radical self love through affirmations. I look in the mirror and say "I love you." I say "thank you for being here." I tell myself that I am beautiful and deserving of all good things. I thank myself for the ease that I bring into myself. I tell myself the messages that I wish was instilled in me as a young person, so that I can recreate my narrative to be one of abundance, joy, and ease.
Q: What kind of plant are you?
A: Laurel Bay Leaf plant.
Q:What is one part of your routine that you can't live without?
A: My daily prayer and meditation. If I did not pray and meditate every morning to my Ori, my ancestors and my spiritual court, I don't know where I would be. My spiritual practice and routine keeps me grounded and present.
Q:How do you cope when you're feeling anxious?
A: I take a deep breath, I ask myself how's my heart and check in to see where the fear is living in my body. Then I say a prayer/remind myself to have peace over all my situations, and that, that peace surpasses all understanding, and it will guide my heart and mind.
Q: What is your wellness mantra?
A: If I am well, my community can be well. If my community is not well, I cannot be well.



Zami Tinashe Hyemingway, MSW, MAST, is the CEO and founder of Spiritus Wellness. Zami is a certified health and wellness coach, personal trainer and nutritionist. Zami's passion is to teach people how to liberate their wellness practice, through using a spirit, mind and body approach based in African diasporic practices and most importantly love. His mission is to give tools and resources for health and wellness, to communities of Color, Women and Femmes, Transgender and Non-Binary folks, and others pushed furthest to the margins.