How To Self-Inject HRT: Subcutaneous (SubQ)
by FOLX Clinicians
Tue Dec 01 2020
Your simple visual guide to subcutaneous (SubQ) HRT injection.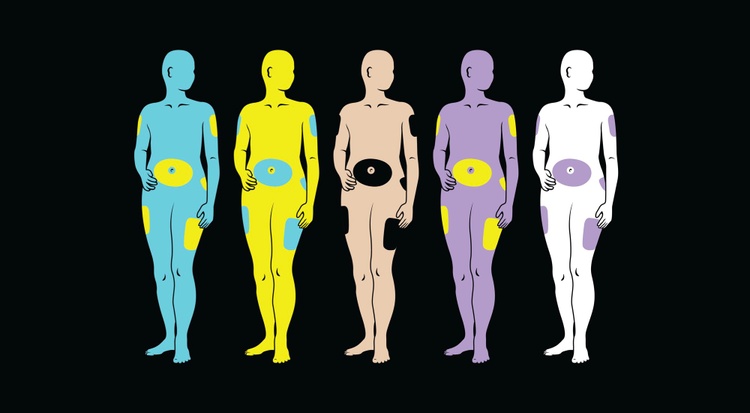 A quick and visual guide to subcutaneous injection for Estrogen and Testosterone HRT, helpful for anyone starting, interested in, or just in need of a refresher.
And remember, if using a 3mL syringe, make sure to draw to the correct dosage: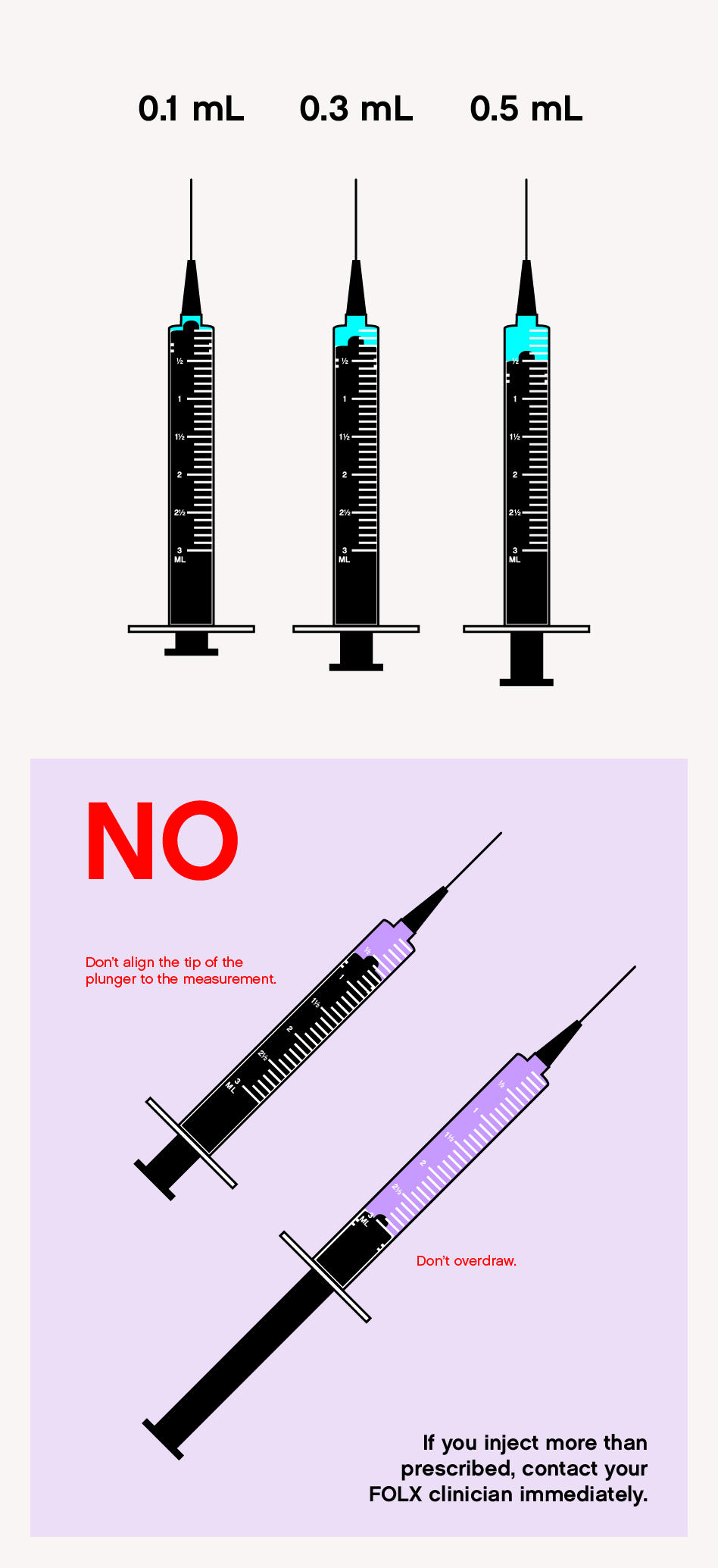 If you have any questions, don't hesitate to reach out to us at support@folxhealth.com.